Stainless steel motors
The ELSTO 304 corrosion resistance motors are intended for locations and uses where a high water resistance or good resistance against aggressive chemicals are the primary concern.
Typical applications include food and chemical industries, but also yacht building or architectural applications. By using 304 grade steel, machining is relatively easy and economical, while the required corrosion resistance is achieved by meticulous high gloss polishing.
TENV-version (non-ventilated)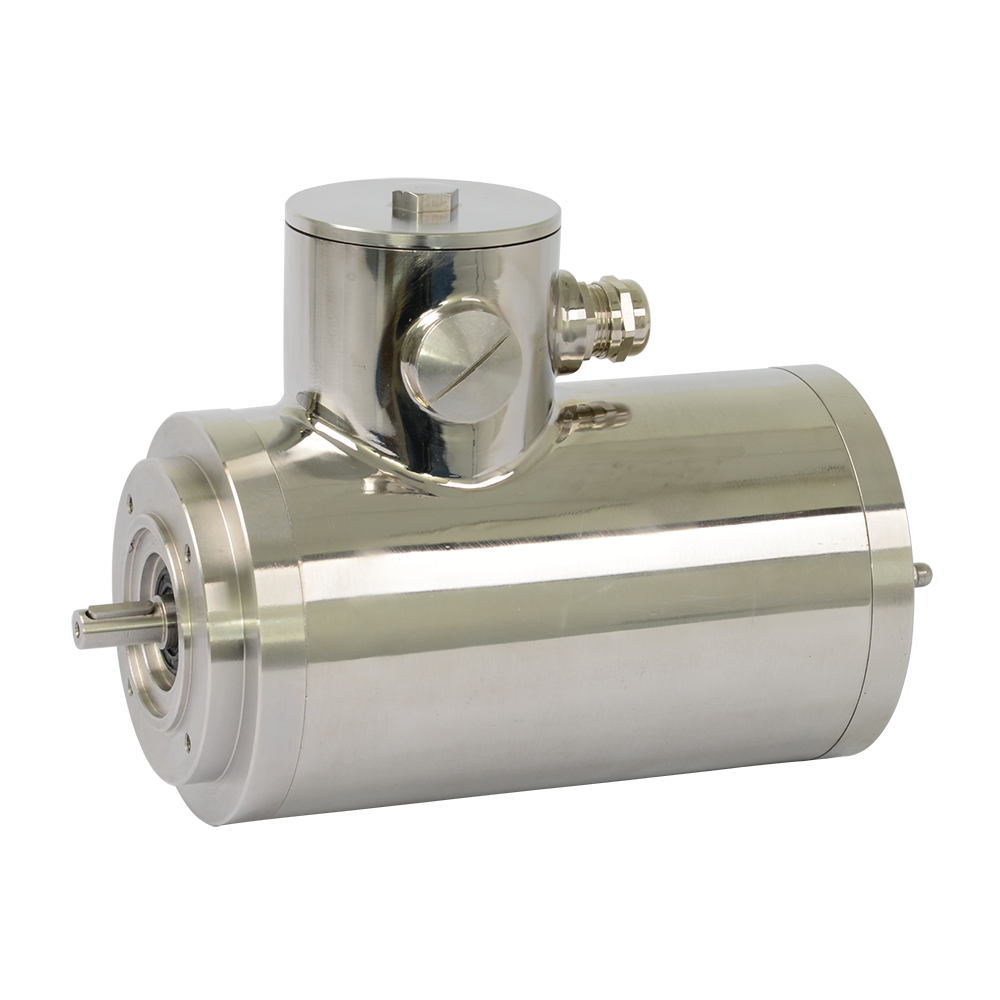 CRES TENV-version - 2 pole 3000 rpm
| Type | vermogen [Nm] |
| --- | --- |
| TENV 63/2–1 | 0,18 |
| TENV 63/2–1 | 0,25 |
| TENV 63/2–2 | 0,37 |
| TENV 71/2–1 | 0,55 |
| TENV/FC 80/2–1 | 0,75 |
CRES TENV-version - 4 pole 1500 rpm
| Type | vermogen [Nm] |
| --- | --- |
| TENV 63/4–1 | 0,18 |
| TENV 71/4–1 | 0,25 |
| TENV 71/4–2 | 0,37 |
| TENV 80/4–1 | 0,55 |
| TENV 80/4–2 | 0,75 |
CRES TENV-version - 6 pole 1000 rpm
| Type | vermogen [Nm] |
| --- | --- |
| TENV 71/6–1 | 0,18 |
| TENV 71/6–2 | 0,25 |
| TENV 80/6–1 | 0,37 |
| TENV 80/6–2 | 0,55 |
| TENV 90/6–1 | 0,75 |
TEFC-version (with cooling fan)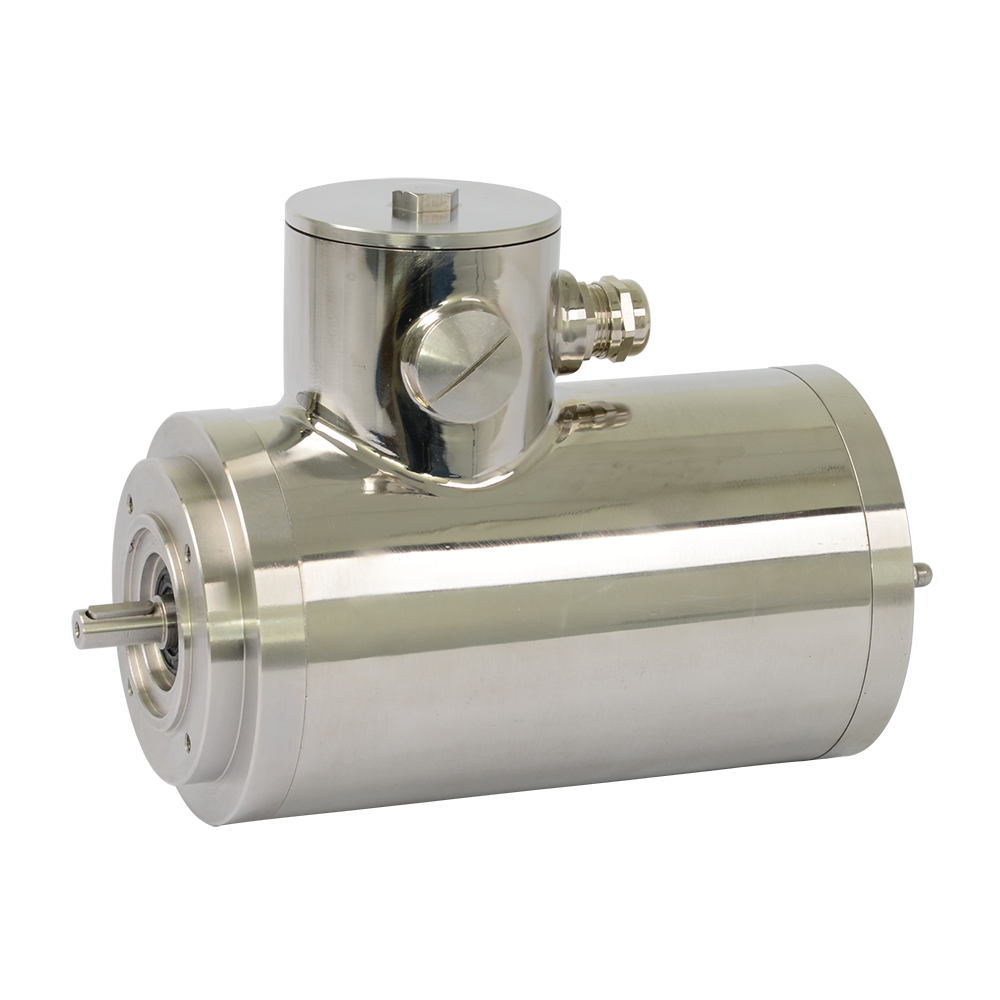 CRES TEFC-version - 2 pole 3000 rpm
| Type | vermogen [Nm] |
| --- | --- |
| TEFC 80/2–1 | 0,75 |
| TEFC 80/2–2 | 1,1 |
| TEFC 80/2–3 | 1,5 |
| TEFC 90/2–1 | 1,5 |
| TEFC 90/2–2 | 2,2 |
| TEFC 100/2–1 | 3 |
| TEFC 112/2–2 | 4 |
| TEFC 132/2–1 | 5.5 |
| TEFC 132/2–2 | 7.5 |
CRES TEFC-version - 4 pole 1500 rpm
| Type | vermogen [Nm] |
| --- | --- |
| TEFC 71/4–1 | 0,37 |
| TEFC 80 /4–1 | 0,55 |
| TEFC 90/4–1 | 1,1 |
| TEFC 90/4–2 | 1,5 |
| TEFC 100/4–1 | 2,2 |
| TEFC 100/2–1 | 3 |
| TEFC 100/4–2 | 3 |
| TEFC 112/4–1 | 4 |
| TEFC 132/4–1 | 5,5 |
| TEFC 132/4–2 | 7,5 |
CRES TEFC-version - 6 pole 1000 rpm
| Type | vermogen [Nm] |
| --- | --- |
| TEFC) 90/6–1 | 0,75 |
| TEFC 90/6–2 | 1,1 |
| TEFC 100/6–1 | 1,5 |
| TEFC 112/6–1 | 2,2 |
| TEFC 112/6–2 | 3 |
| TEFC 132/6–1 | 4 |
| | |
| --- | --- |
| Output | 0,18 – 7,5kW |
| Motor speed | 1500 / 3000 rpm |
| Supply voltage to the inverter | |
| | |
| --- | --- |
| Frame material | RVS 304 |
| Protection class | IP67 |
| Temperature monitoring | Standard fitted with PTC´s |